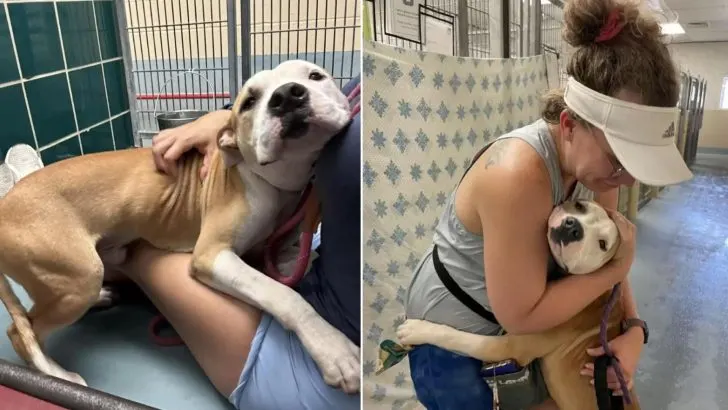 Stray dogs wander the streets, hoping to find scraps of food to satisfy their hunger.
Every new day they spend on the streets represents new hope that they will finally be saved and taken to safety.
Tanner was one of those stray pups. While he was roaming the streets of Houston, Texas, he was eagerly waiting for the day when somebody would notice him and rescue him.
That day finally came in the summer of 2023. Tanner was rescued and brought to a local shelter. Shortly after he arrived, the shelter staff was thrilled to discover that he was a very special pooch.]
A Loving Dog Ends Up On The Euthanasia List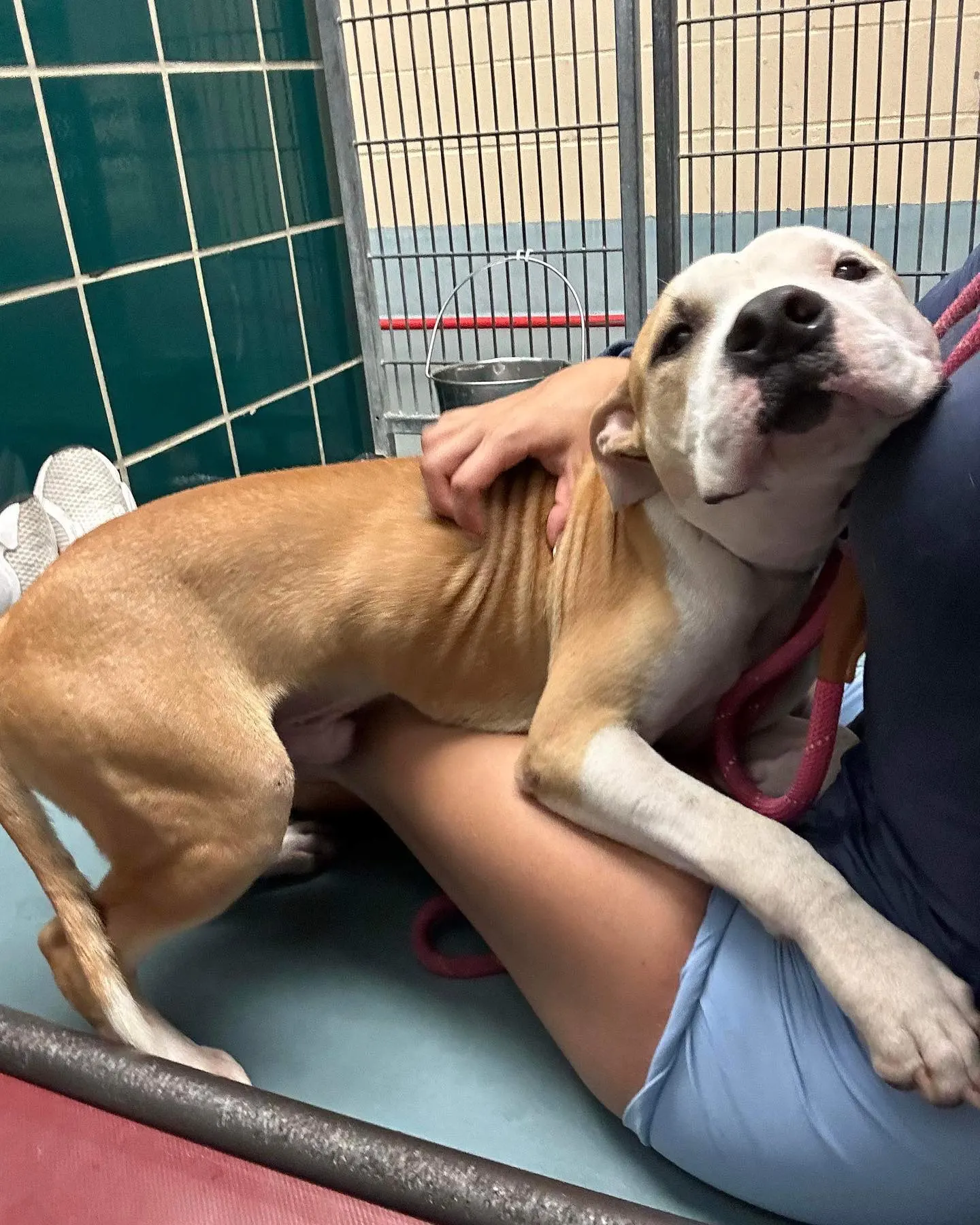 Ever since he was brought to the shelter, Tanner longed to find his forever family. Three weeks passed and nobody wanted to adopt him.
The shelter he was in was overcrowded, and sadly, the cute pup's name ended up on the euthanasia list.
Madeline Garvis Smith, a local dog advocate, visited Tanner. She was impressed with the affectionate pooch after he put his paws around her, giving her the sweetest of hugs.
He stole her heart, and she knew she would do whatever she could to save his life.
"He was pure love; almost starved for attention. Putting him back in his kennel was the hardest part, because I knew he was just so lonely. I meet a lot of dogs, but some just pull on your heartstrings more than others. Tanner was one of them," said Garvis Smith.
Garvis Smith advocates for shelter pups on her Instagram account. On August 26th, in 2023, she posted Tanner's story. She wanted everybody to know that he was the cutest love bug who only needed somebody to give him a chance.
The gentle boy snuggled with all the volunteers whom he met. He literally jumped into volunteers' laps, asking them to give him more love. Although Tanner was a one-year-old pup, he liked being carried like a baby.
Saving Tanner's Life
Garvis Smith urgently asked for a local foster who could give a temporary home to him.
Tanner's story attracted the attention of Kari, a foster mom who said she would be thrilled to take Tanner to her home.
When it was time to leave the shelter, Tanner wanted to say goodbye to his shelter friends. He gently hugged them as if he wanted to thank them for their care and affection.
Once he stepped outside with his foster mom, he started wiggling his tail. He was happy.
As soon as Tanner hopped into the car with Kari, she kissed him. She was both overjoyed and relieved that the life of this precious dog was saved. 
\After he arrived at his foster home, he was a bit shy. Once he realized how loving and caring his foster family was, he warmed up to them and started asking for pets. He soaked in all the love and affection they gave him.
Soon, Tanner will move to the Animal Rescue Network of New England, in New Hampshire, and live there until he finds his forever home.
I'm absolutely sure that this gentle boy will find the perfect home. He has so much love to give. The family who adopts him will enjoy his loving hugs every day.
View this post on Instagram
Source :pupvine.com