The Northeast Manual Training School in Philadelphia (known later as the Julia de Burgos Magnet Middle School and finally Thomas A. Edison High School) was originally built in 1905 in Fairhill. It was a time when the idea of a publicly funded free school for the working class was progressive and controversial. Structured like a medieval castle, with turrets, stone lions flanking the entrance, and gargoyles encrusting the cornices, Northeast High School was a prestigious institution that taught trades to area students. Albert Einstien, Babe Ruth, Herbert Hoover, and Amelia Earhart were among the dignitaries who visited the school, but as the minority population in the neighborhood increased it was decided in the 1950s that a new Northeast High School school would be built at Cottman and Algon Aves. and the old school, now named Edison High School, was left to deteriorate due to systematic neglect.
By the 1990s it was infested with rats and falling apart; fewer than fifty percent of the math teachers could do basic math themselves, textbooks were outdated or nonexistent, and outbursts and violence were commonplace. Named the worst school in the Philadelphia, Edison High School was taken over by a private contractor (Edison) who was to provide education. They built a new building and closed the older one shortly thereafter in 2002, and left it to vandalism and decay. I am still unclear about when Edison became Julia de Burgos.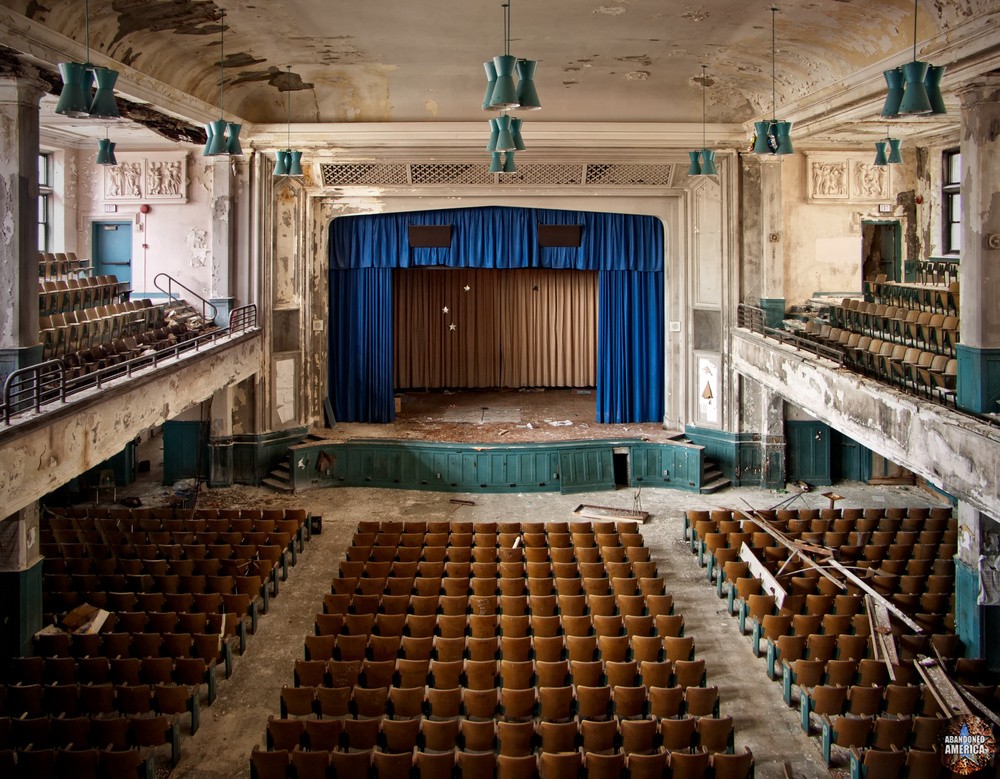 Visiting Thomas Edison High School during its demolition was a heart-wrenching experience. Even though the possibility of saving it became more and more remote as the years went by, particularly after the fire that destroyed much of the roof in the front section of the building, I guess I always sort of held out hope that someone might see what a phenomenal facade the building had and at least save that. Unfortunately, Philly needs more dollar stores apparently. Of course nobody would be held accountable for the condition the school had sunk to when it was open, or the neglect that destroyed it after it was closed. Workers scurried around the site with wheelbarrows full of textbooks still in serviceable condition even after all of these years, dumping them in a two story high pile in the central courtyard. Piles of hardwood flooring, wainscoting, cabinetry, and all manner of other things were stacked in a heap that roughly measured a half-block in any direction, and narrow paths were made through it all. Salvage companies such as Philadelphia Salvage were thankfully there to try to reclaim as much material as possible, but most of it was destined for a landfill. Responsibly sifting through the material to see what could be reused was not the priority, tearing the site as fast as possible down was.
To view more click on an image in the gallery below: