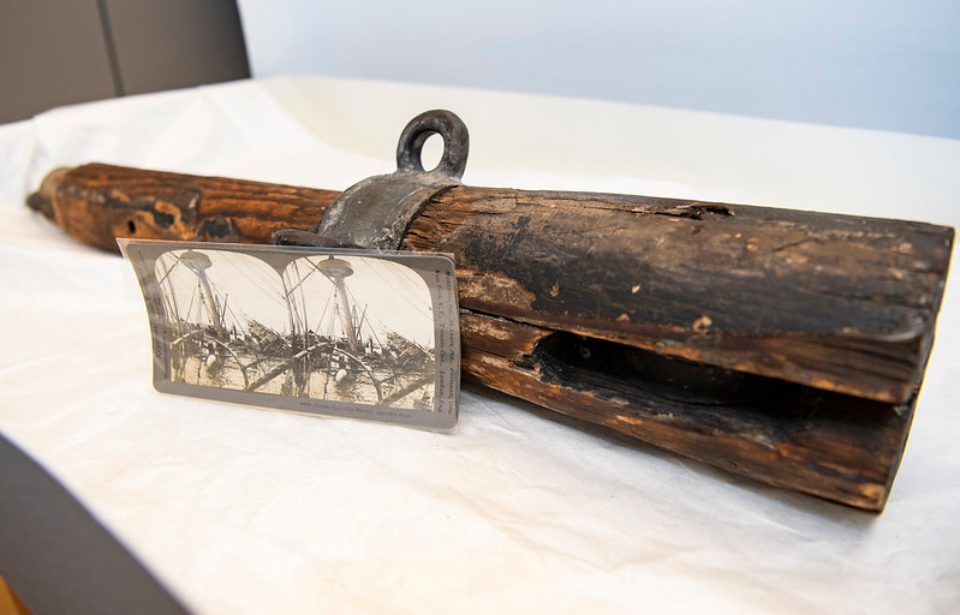 The Washington Post is reporting that preservation efforts have begun on a piece of wooden spar discovered at a garage sale and later confirmed to have come from the USS Maine (1889). The vessel sank under suspicious circumstances in 1898 during the Cuban War of Independence. The work, geared at preventing the artifact from further deteriorating, comes months after the piece was donated to Arlington National Cemetery.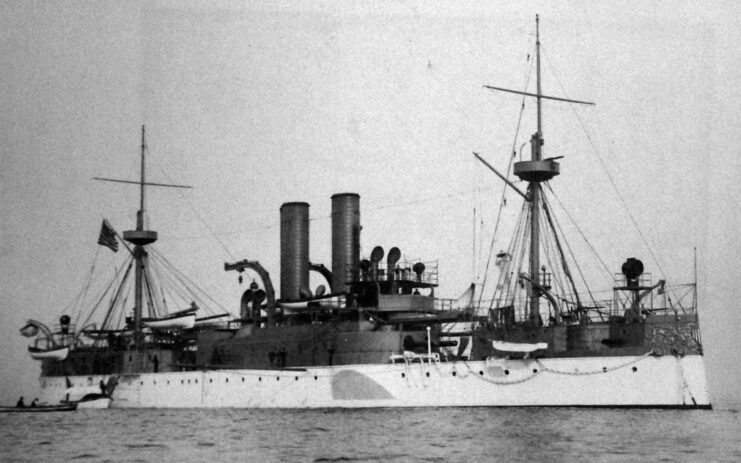 The three-foot wooden spar was reportedly discovered at a garage sale and donated to the Pascack Historical Society in Park Ridge, New Jersey. While told by the donor that it came from Maine, the society's members had their doubts.
"The history was a little vague," Kristin Beuscher, the society's president, told The Washington Post. "Somebody walked in and told us they had bought this artifact. The person selling it said it had been given to him by a friend who had been a diver on the wreck of the USS Maine. The donor believed it should be in a museum, so he brought it to us. There was no provenance to back it up. It was just a story."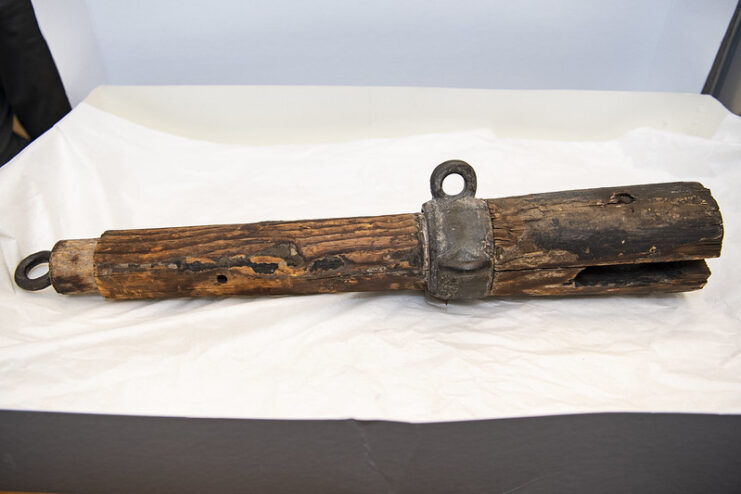 The USS Maine was launched in 1889 and commissioned into service with the US Navy six years later. Along with the USS Texas (1892), she was intended to show the world the advancements the United States had made in terms of its warship design, but the vessels were already considered obsolete by the time they were completed.