Smiles and cuddles have always been Bella's trademarks! This cutie pie was nothing but a friendly, enthusiastic shelter pooch until destiny took an unexpected turn.
Instead of finding her furever home in a heartbeat, Bella was sentenced to more than 100 days of waiting to be adopted!
All those endless nights and days in a small cage turned out to be her worst nightmare, as she was soon labeled as the dog that nobody wanted. And, for high-spirited Bella – that label was the last thing she expected…
Bella's Backstory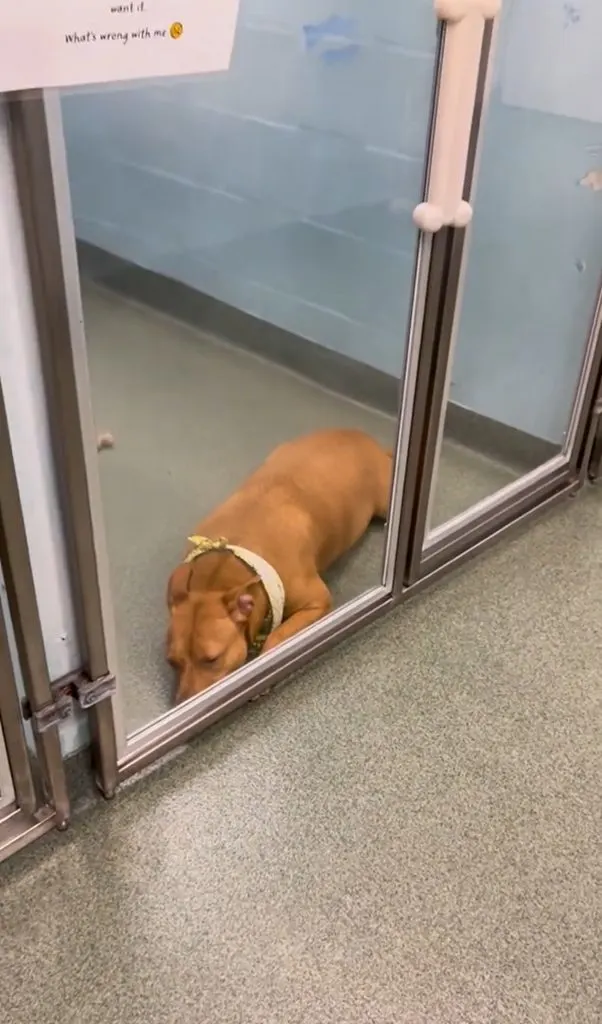 This 3-year-old girl was surrendered to the Humane Society of Broward County, in Fort Lauderdale, Florida, by her owner who was forced to give her up because his landlord said "No" to Bulldog breeds.
Despite her heartbreaking farewell with the one person she loved the most, Bella never lost her one-of-a-kind personality. She has always been the cutest lovebug, ready to embrace everyone who gives her a little bit of attention.
"All of the staff and volunteers love her," the HSBC team wrote on their TikTok account.
However, months passed by and things soon went south for this beauty. Instead of getting a new home in record time like expected (as she was just that kind of dog), Bella stuck "behind bars" for over 100 days.
"She's Starting To Shut Down"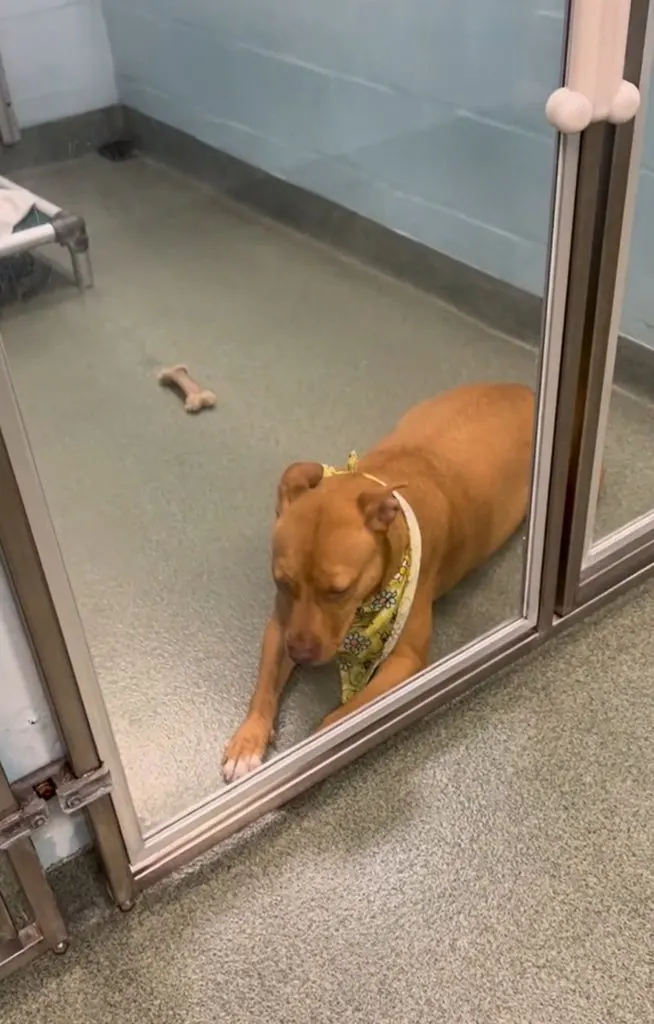 It took exactly 130 days for Bella to hit rock bottom. She slowly started to shut down, and soon, her well-known spirit faded away.
Instead of her regular, big smile and just the cutest tail-wagging around her caregivers, Bella started displaying signs of depression. She was just lying there on the floor with an empty stare, disinterested in any sort of activity.
"She's starting to shut down… We're not sure why adopters have passed her by, because Bella is so fantastic" the HSBC team wrote.
The HSBC team knew that they had to do something to find Bella a new home – so they came up with an idea!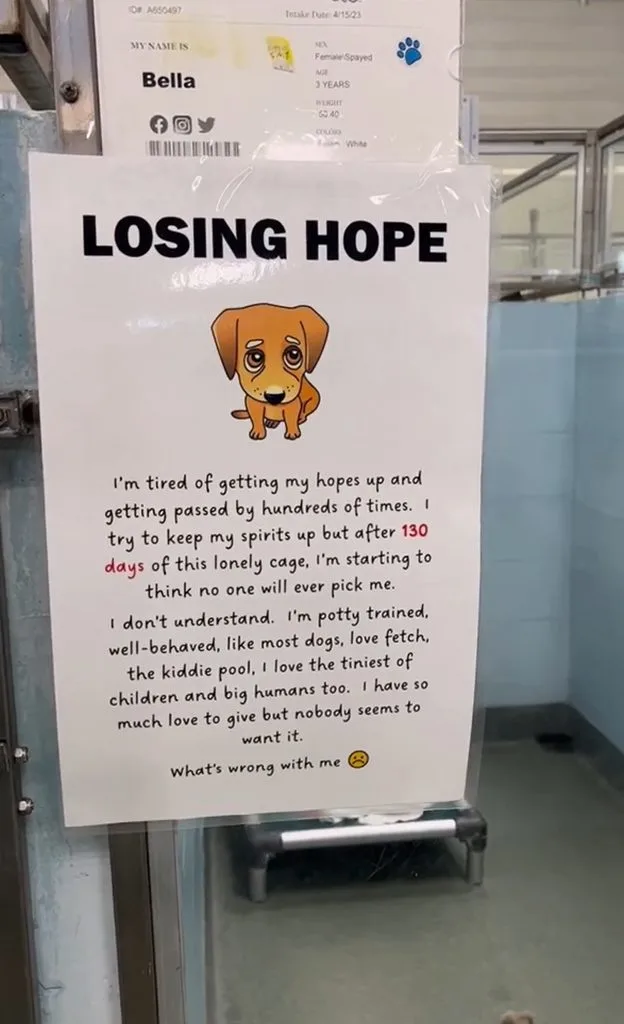 Without further ado, they typed up a document describing Bella's difficult situation and taped it on her kennel.
"I try to keep my spirits up but after 130 days of this lonely cage, I'm starting to think no one will ever pick me. I don't understand. I'm potty trained, well-behaved, like most dogs, love fetch, the kiddie pool, I love the tiniest of children and big humans too," the document said.
Right after that, they recorded a video and posted it on their official TikTok, not knowing that in just a few hours – thousands of people would respond to it.
Off To A Furever Home After 4 Months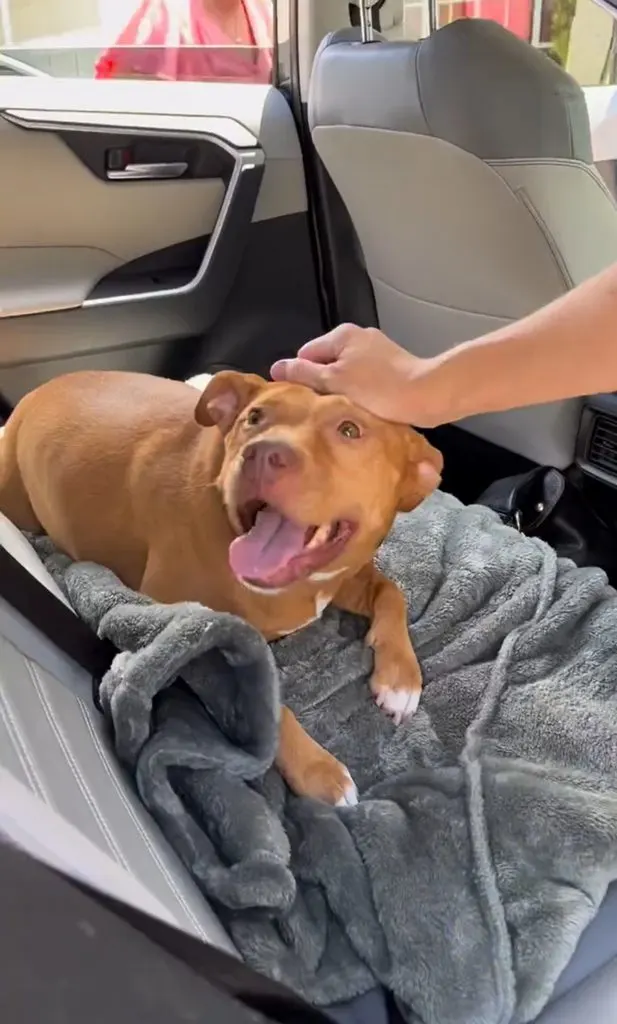 The true miracle was that in less than 24 hours, Bella found a new mommy!
A woman from Delray Beach, Florida, saw the video and she drove all the way to the shelter, hoping to be the first one in line to adopt this pawdorable girl… and it happened!
Bella and her new mom fell in love with each other right off the bat! According to the shelter staff, Bella and her new owner share the exact same energy, which is why it wasn't hard for the two to bond right from the moment they saw each other.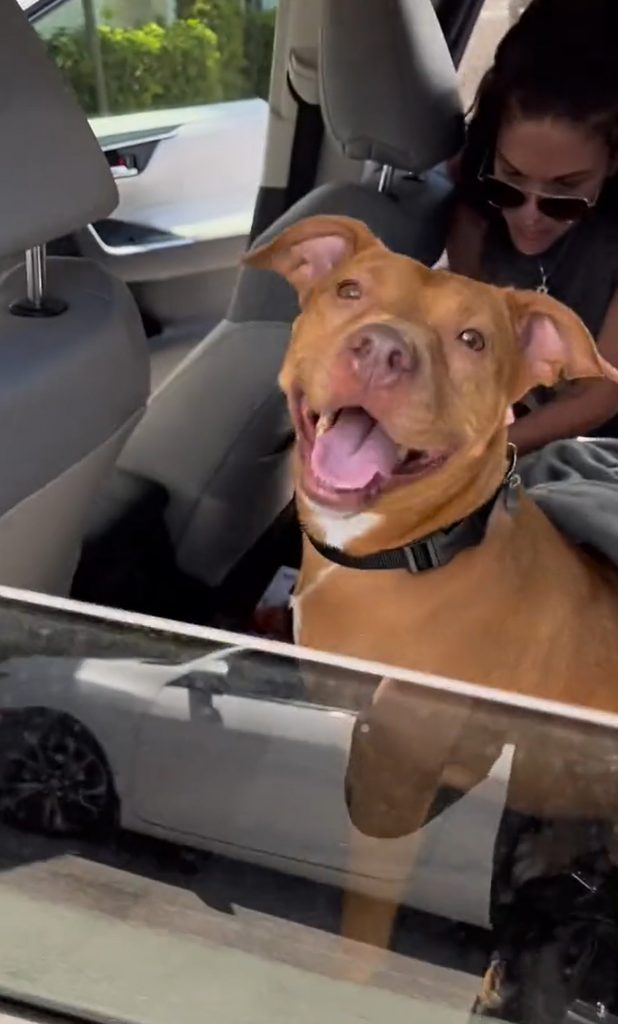 In no time, Bella was in the car with her new favorite person in the world, ready to embark on a beautiful journey – absolutely positive that from now on, life's gonna be pawfect!
Source :weheartanimals.info