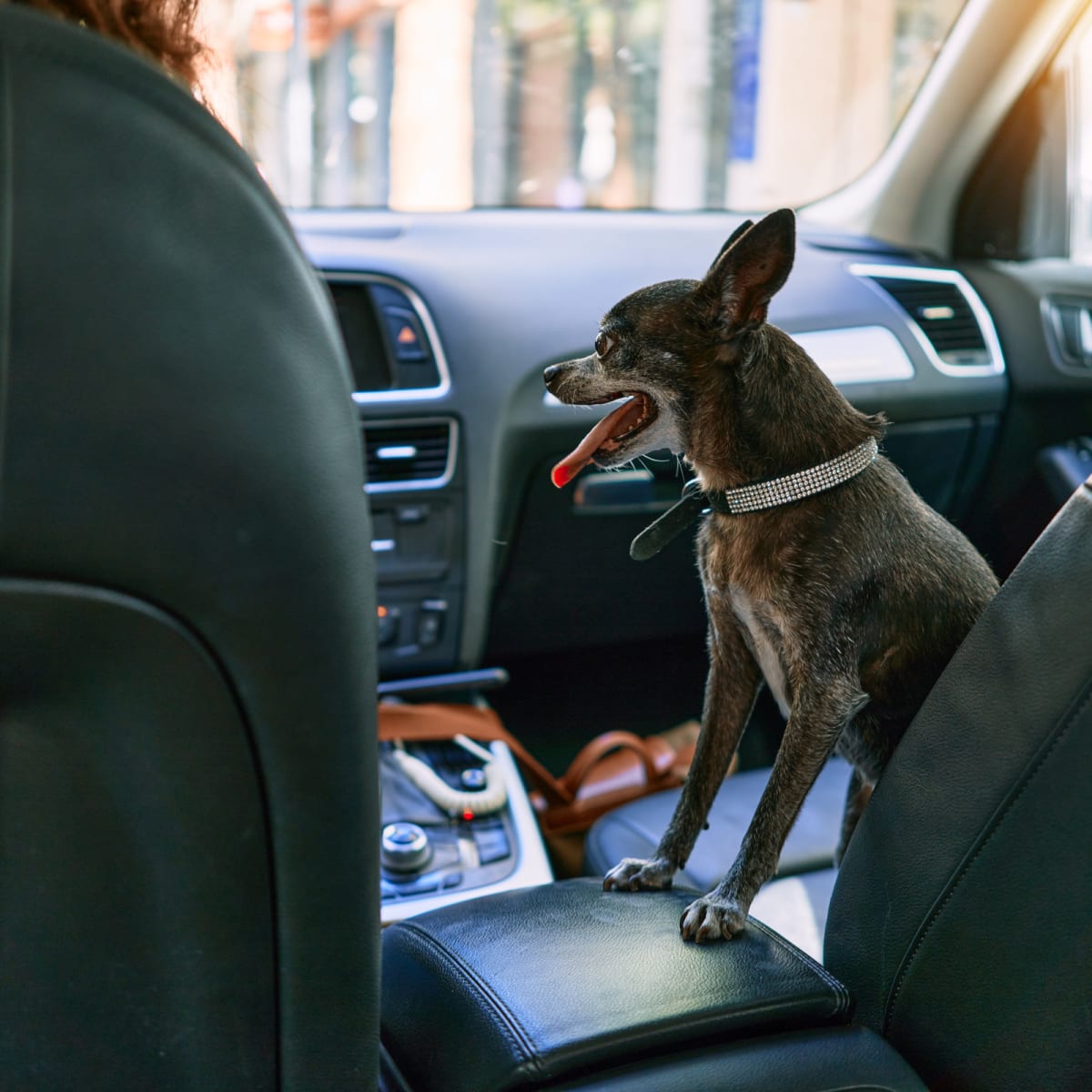 There are many things I will share with my dogs. However, despite my love for them, there are certain aspects of our relationship that I prefer to keep separate. This fur mom just discovered something she wishes had never come together.
What her little pup did might make you question your morning cup of coffee. Check out this video shared on Saturday, September 23rd, and get ready to laugh!
This is just so priceless! It probably would have been better if TikTok user @genuinely.vee never saw this happening because she's never going to forget it, that's for sure. When she got her iced coffee, she placed it in her car's cup holder as she always does. However, when her adorable dog, who was sitting on the center console turned around, she noticed the straw seemed to disappear underneath his tail. Right up there with his sphincter. When the camera shifts to his face, it appears he's asking what her problem is. Ha! If it's not bothering him, he's unsure of why it's upsetting her.
In the comments, she tells us she's now pondering all the times this has previously happened. Oh, no! No one wants to be contemplating that. It's better to think this only occurred once.
People shared a few hilarious thoughts. One member remarked, "It's Dunkin' with a side of dingleberries!" That's so true. Another reacted, "A little buttkin spice." That's for sure! Viewer @Jess shared, "I just caught my dog drinking from my water cup near my nightstand. I don't know for how long he has been doing that, but yeah." That doesn't so bad after seeing this. Viewer @Toni responded, "My daughter's dog drinks her coffee every time she isn't looking and I laugh and don't say a word! I haven't seen him do this though! Lol." Drinking is one thing, but this requires disclosure.
Now that the cooler weather is beginning, maybe this fur mom can switch to hot coffee instead of iced. It's one way to prevent her straw from getting any extra toppings.
Source :paradepets.com