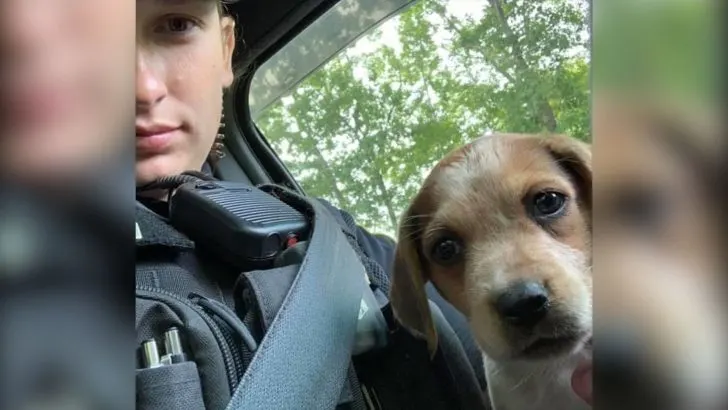 We read many stories daily about the bravery of one of the most dangerous professions in the world – police officers. Every minute of the day, these courageous people are on duty, making sure that we are safe.
But, they aren't there only for people. Rescuing and keeping dogs and other animals safe can be just as rewarding. And, there can even sometimes be a happy ending that can warm up everybody's heart.
One such story was shared by the Auguste Maine Police Station, about an abandoned and injured puppy that desperately needed their help.
An Emergency Call That Will Change The Officer's Life
On July 16, 2020, Augusta Police Officer, Sara Rogers, got an emergency call to rescue an injured dog that was abandoned somewhere on the streets of Augusta, the capital city of Maine.
As Sara always had compassion for puppies, especially those with such a fate, it was not difficult for her to quickly get ready and rush to help the little one.
Immediately after arriving at "the scene of the crime", she took the puppy, carefully placed her in the passenger seat, and quickly took her to the vet to examine her injuries.
While the vets were doing their work, the officer, together with her colleagues, did everything in their power to find the owner. Unfortunately, it was without success. Or, fortunately… we will see.
The veterinarian asked if Officer Rogers could check on the puppy throughout the night until the Kennebec Humane Society staff came into work, which was no problem for Sara. It was like she knew that something special would emerge.
A Special Moment Of Unbreakable Bonding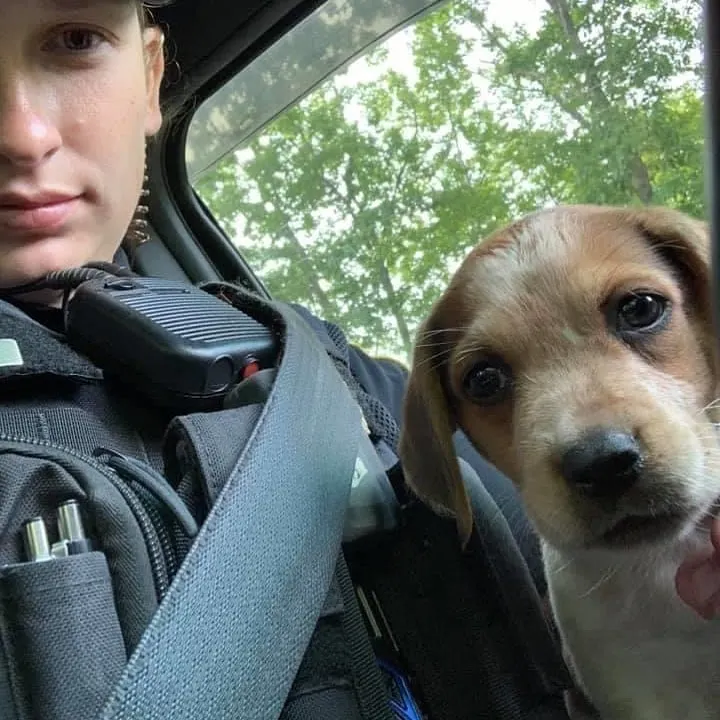 While on her night shift, Officer Rogers regularly checked on the pup. She had somehow become close to her heart already, so she tried to be with the puppy as much as possible.
She even took her meal break with her new friend, and that was indeed the moment in which they created an unbreakable bond.
This led to the decision that she would be willing to take the puppy and foster her until she became available for adoption. Amazingly, this resulted in her entire family falling in love with their new tenant.
About a month later, on August 18, the most beautiful thing happened. When the dog became available for adoption, Officer Sara didn't have the heart to say "goodbye".
Rey, as she named the puppy after her favorite Star Wars Jedi character, got a new home faster than expected. Rey's new life was filled with nothing but unreserved love from that moment.
This is a truly heartwarming story that the Augusta Maine Police Department posted on their official Facebook profile with a note at the end: "You have to love happy endings!".
Source :pupvine.com