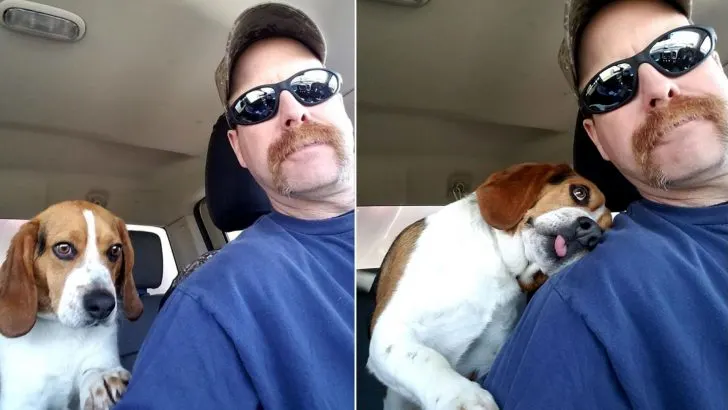 Just recently, I saw a statement somewhere which said that rescuing dogs is 50% sadness and 50% relief, and honestly, it's a very accurate assessment.
When people come across abandoned or stray animals for the first time, it's genuine heartbreak at the fact that so many dogs are suffering like this and you just want to help them all.
The other half is relief when you see that a rescued puppy is finally safe and has a bright future with a new family.
These are the most precious moments that anyone would want for their pet, and in this article, we will talk about one such rescue story where a dog was saved from euthanization and got a second chance by a kind man.
A Beagle Who Can't Contain His Joy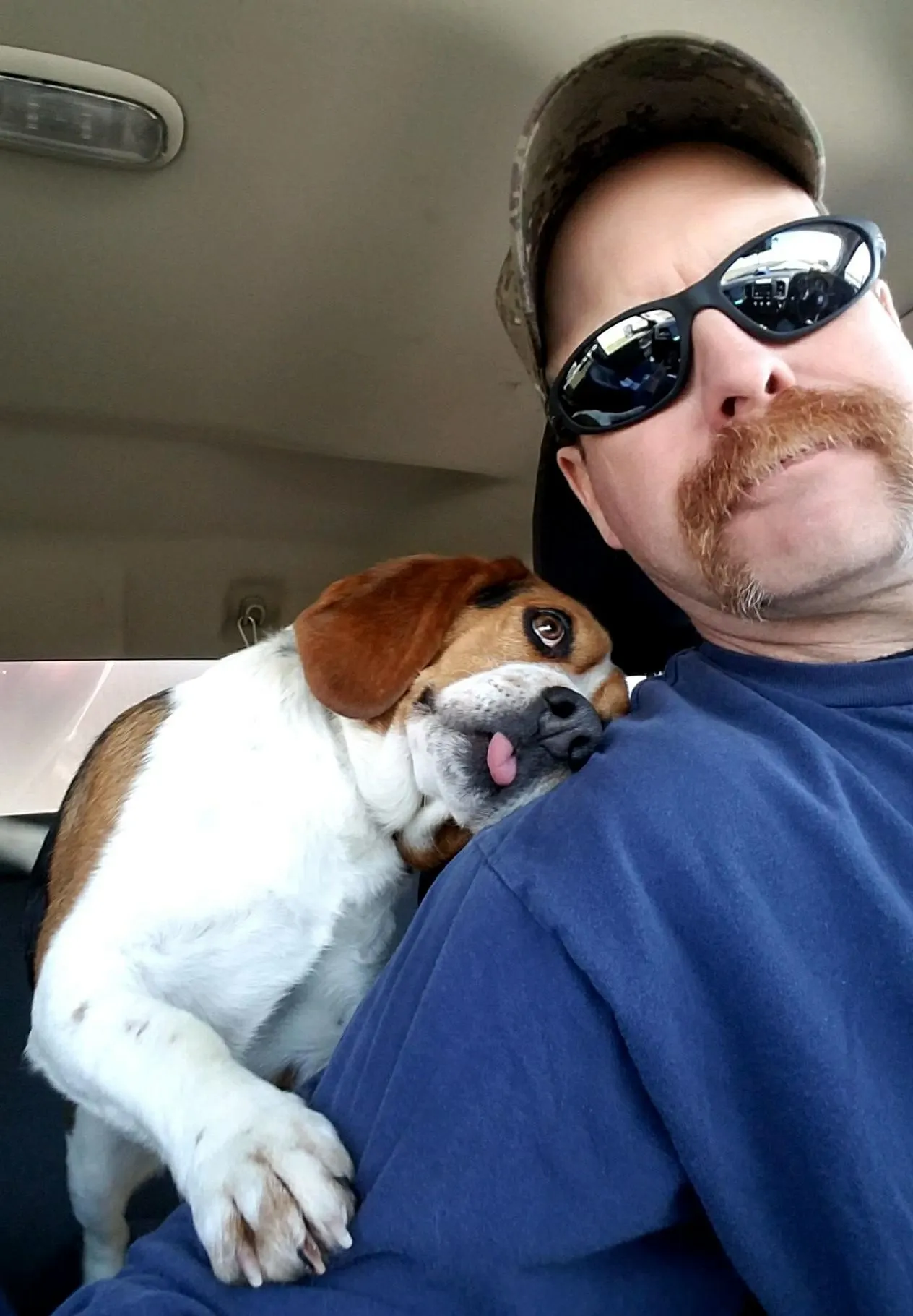 Nowadays, it's seriously common for a lot of owners to turn in their pets and have them euthanized because their medical problems get too expensive to treat.
It was no different for Gregory, the Beagle. He was almost put down before a man named Joe Kirk came to his rescue.
He saved him just 2 days before he was scheduled to be euthanized. This was the best possible outcome, as Joe and his wife, Schenley, run a non-profit organization for rescuing animals, called Hound Rescue and Animal Sanctuary.
It's based in Findlay, Ohio, and it's centered around helping neglected animals find new homes and foster care for older and unadoptable dogs.
Schenley said in a statement on Facebook: Gregory is one thankful and appreciative Beagle! He KNOWS he is SAFE! 
He is Heartworm Positive and will be going through treatment, but he knows he is in good hands! We will get him healthy and provide him all the love he so deserves and a wonderful future!
Gregory's New Start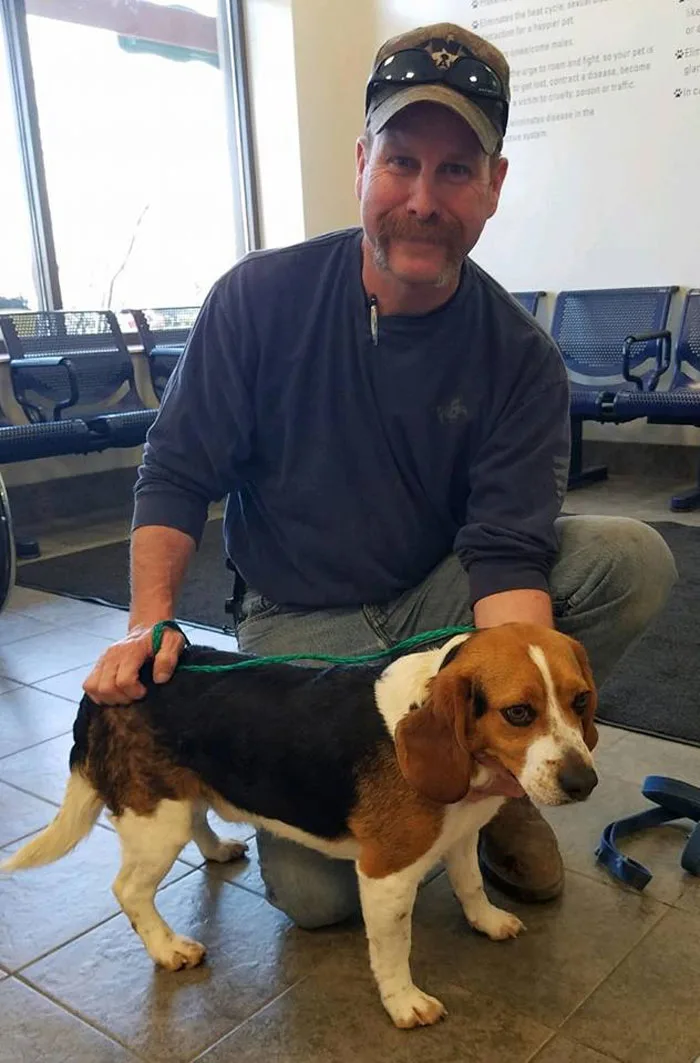 When he was finally safe and in the care of the Kirks, they took him to a veterinarian and provided treatment for his heartworm disease.
Just a short time after his treatment, they put him up on the adoption list, and Gregory didn't have to wait long.
A family came knocking on the door and they wanted to adopt him. A little while after, he was taken to his forever home.
He is now with his new family and is enjoying his time with them and his new beagle sibling.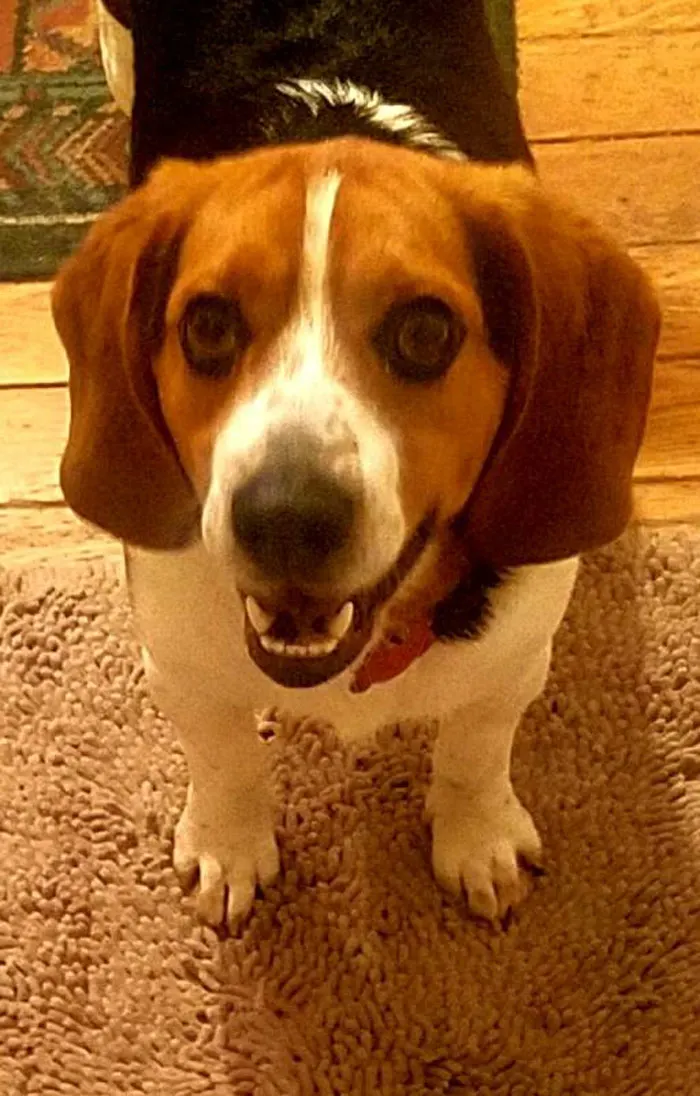 Schenley said in a beautiful statement: We are often asked how many dogs we have saved. The answer that always comes to mind is, we have saved one more. One more dog is safe and will have all of the love and respect that they are so deserving of. 
One more dog will be properly fed and receive needed veterinary care. One more dog will have a loving forever home. There is no better feeling and nothing in life that is more fulfilling.
If we can take away anything from this story, it's that a little kindness goes a long way with dogs and that you can always do more to help those in need.
Source : pupvine.com