The sounds of rivers and waterfalls are known to reduce levels of stress and cause relaxation and pleasant feelings. Furthermore, "Professor Elizabeth Gould, of Princeton University, New York, said physical activity reorganizes the brain so anxiety is less likely to interfere with normal function,".  So a stroll in nature can be a very good way to clear the mind. This was obviously well-known to Sir James Carmichael. A cheerful gentleman, he always sought to please his guests as much as humanly possible. What was possible for Carmichael seemed like magic to others.
He thought that a pavilion overlooking the Falls of Clyde, Scotland, would provide the perfect entertainment for his guests, and so he erected Bonnington Pavilion during the 1700s. Once finished, Carmichael's guests could come down from his house to the pavilion and enjoy the view from the second floor; the first floor was used as a kitchen. Among his guests were a number of notable figures, including Sir Walter Scott, the poet William Wordsworth, and English philosopher Samuel Taylor Coleridge.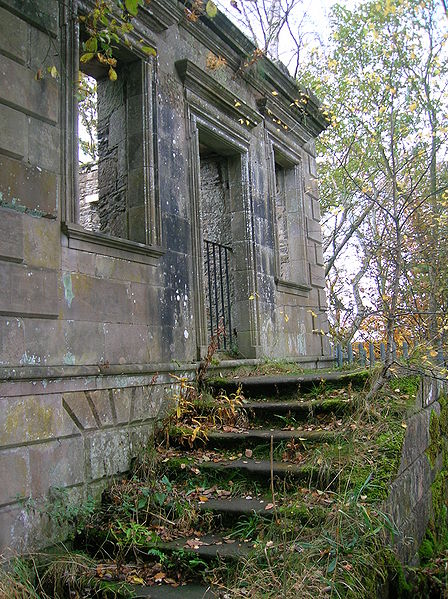 The surroundings of the pavilion were and still are a thing of beauty beyond the grasp of words. "Over 100 bird species have been recorded including dipper, raven, and kingfisher," writes scottishwildlifetrust.org.uk. The pavilion was filled with windows which offered the visitors a perfect view of the environment. A description on portal.historicenvironment.scot states that the pavilion was a "2-storey, 3-bay, square-plan, classical viewing pavilion situated on a high cliff overlooking Corra Linn with entrance to E above rusticated basement and doorway to W with 20th-century iron balcony." The exact date for the structure's abandonment remains a mystery to this day. What is known is that it was still in use at the start of the 19th century. Its design was a typical and fine example of Scottish classicism in its early stage. According to researchers, the last recorded date of activity in the structure before its abandonment is 1769, when the Welsh writer, naturalist, and traveler Thomas Pennant came to visit.
A series of extensive renovations of both the house and pavilion took place in the 1770s. In 1837, artist Alexander Archer sketched the pavilion and observed that it was in a good state. Besides the idyllic surroundings, a feature that attracted many of the guests was the series of mirrors. "…mirrors were placed on the ceiling of the room, angled to give the impression that the waters were falling upon the viewer," writes clydeandavonvalley.org. The mirrors provided a real sense of magic to make this place quite unique. A note on clydesdalesheritage.org.uk states that this was "the very first Camera Obscura built in Scotland."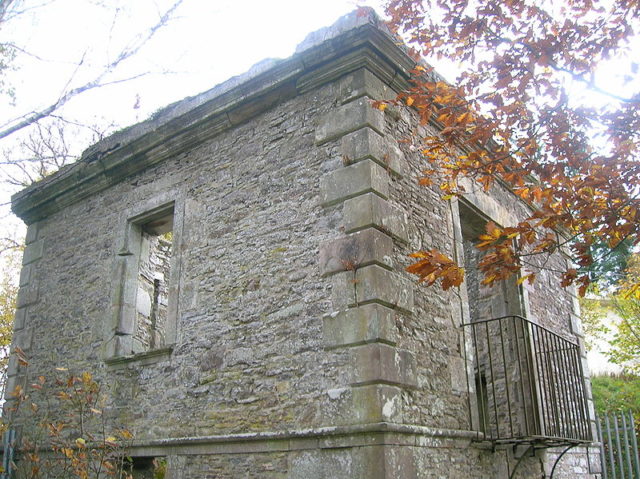 This feature is what gave this place the moniker of "The Hall of Mirrors." Researchers state that the pavilion was originally a tea room before the new windows and mirrors were added. A carving above one of the doors that reads "MDCCVII" tells researchers of the construction date. The magic is now long gone and only ruins remain of both the house and the pavilion. A stroll in the area would reveal only the foundations of the house and the ghostly shell of the pavilion. A set of staircases were removed from the pavilion so that pipes carrying water to the newly-built hydroelectric station could enter at a right angle. newlanark.org asks why the pavilion is "being allowed to fall into disrepair and to suffer further encroachment?"