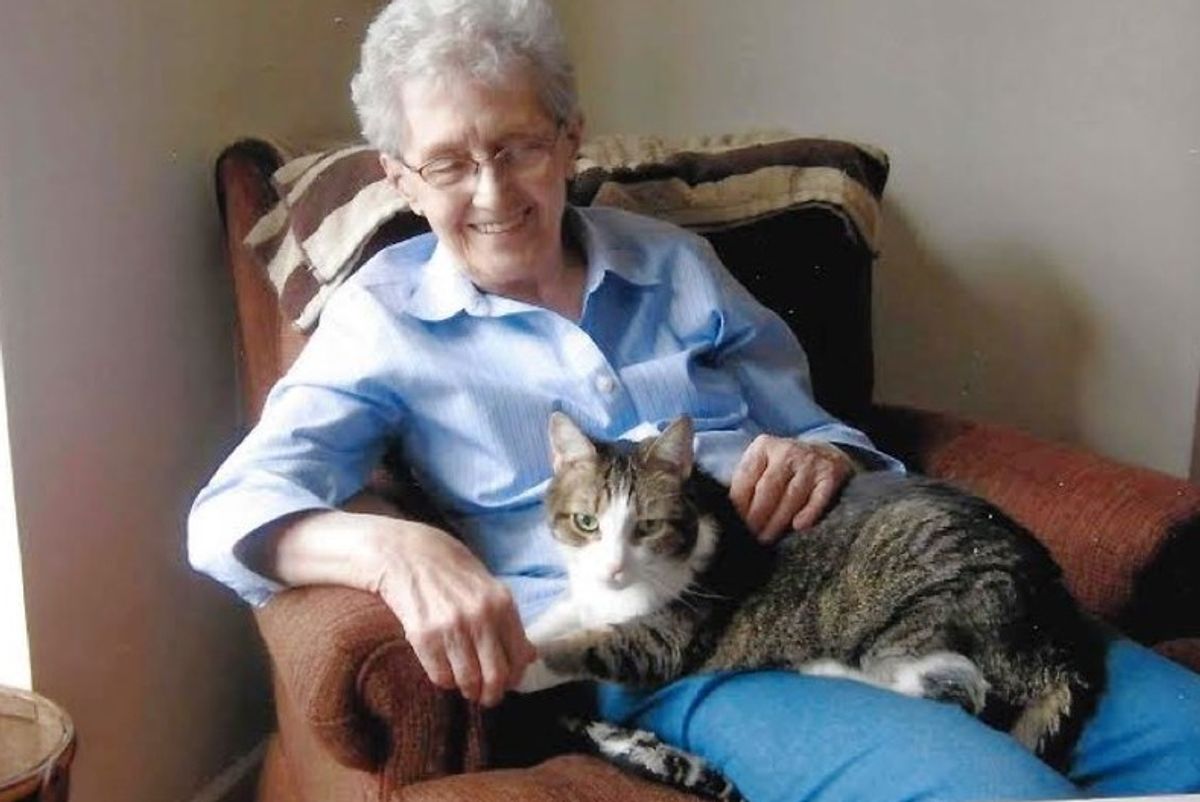 They died within hours of one another because their bond was so strong.
They were inseparable from the beginning to the end.
Courtesy of Judy Caponigro and Jill Layton
Gabby was two years old when she found Grandma. "Since Grandma and Grandpa were seniors, the shelter volunteers brought three cats to their house for an 'interview,'" Judy Caponigro told Love Meow.
Out of the three shelter cats they met, Gabby was the only one who made herself at home right away. "The other two hid and furniture had to be moved to get them back in the carrier."
They felt an instant connection with the sweet tabby and she reciprocated by curling up on a bed and claimed the place as her forever home.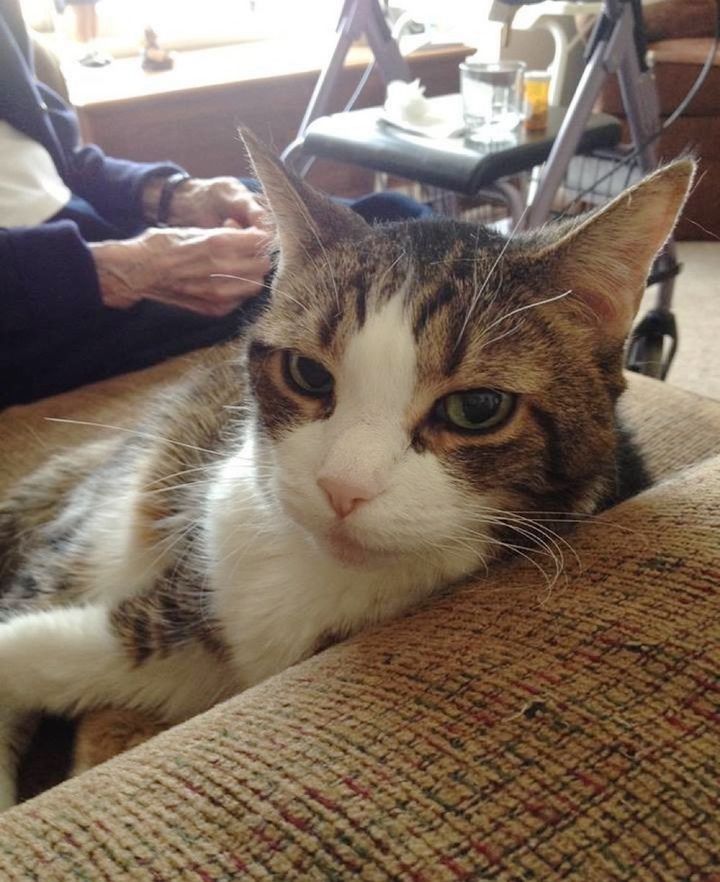 Grandma loved to read everyday. Gabby became her book buddy and was always there to keep her company. "It was a favorite time for her not only because of her love of books but because Gabby would be right there next to her snuggling in for the duration."
"She was a big cuddlier. Whenever and wherever Grandma sat down, Gabby was right there," Caponigro told Love Meow.
Gabby started her day waking up with Grandma and ended her night walking on Grandma's head while she tried to get some rest. They relied on each other like soul mates. "When Grandpa passed, they were there for each other. Their animal/human bond was strong."
After 14 years being each other's closest confidant, they began to slow down around the same time. When Gabby would spend most of the day to herself and Grandma wasn't able to eat much, Gabby let Grandma know that she was ready.
Courtesy of Judy Caponigro and Jill Layton
Grandma took Gabby to the vet when it was time for her to go. It was very peaceful. Grandma held Gabby and stroked her gently as she closed her eyes for the final time.
Grandma went home after saying goodbye to Gabby. She sat down on the couch for a nap, and hours later, she went with Gabby that day.
"Grandma was always worried what would happen to Gabby if she passed first. I do believe that helping Gabby in her final journey, gave Grandma a sense of peace and permission to move on."
Source :lovemeow.com