This medieval sanctuary's tree-framed door looks like a portal to a mythical realm.
BOUND BY TWO ANCIENT YEW trees, this door looks more like a portal to a fairy realm than a church entrance. The arched wooden opening, capped by colorful stained glass windows, beckons visitors to unleash their imaginations and fantasize about the magical worlds that may be hiding on the other side.
Given the entry's enchanting appearance, there's little wonder why local lore says it inspired J.R.R. Tolkien's Doors of Durin. Like this door, those elven entrances were flanked by two magnificent trees.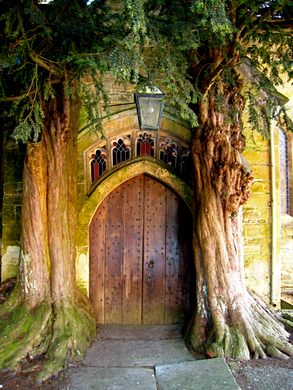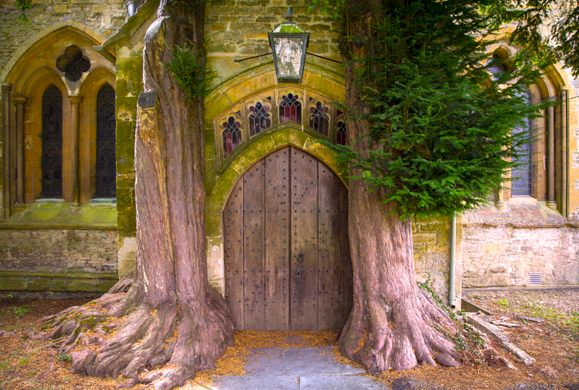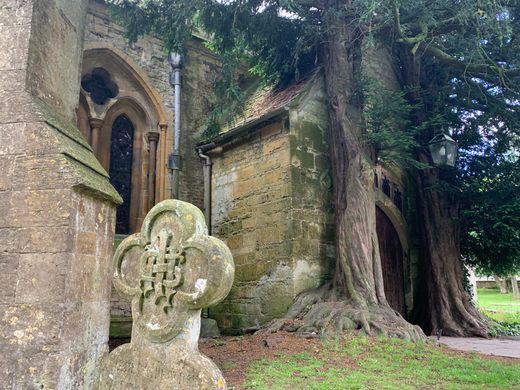 People speculate the writer came across the door during one of his many visits to the Cotswolds. But as exciting as the legendary connection is, there's no proof that the link between the English church and Tolkien's creations is true, making the theory just as fantastical as the author's stories.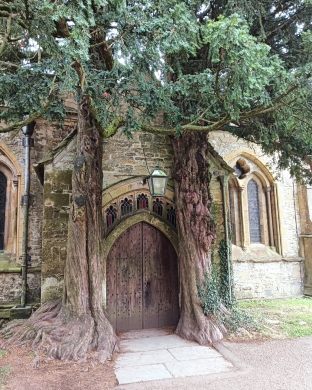 Even without a concrete Tolkien connection, St Edward's Church is well worth visiting. The structure was built in the Middle Ages and is now a medley of fixtures from various centuries. Explore the building and you'll find fragments dating from the 1000s through the 1600s, as well as pieces installed during Victorian-era restorations. Its tree-framed north door was constructed during the 13th century.
Source :atlasobscura.com