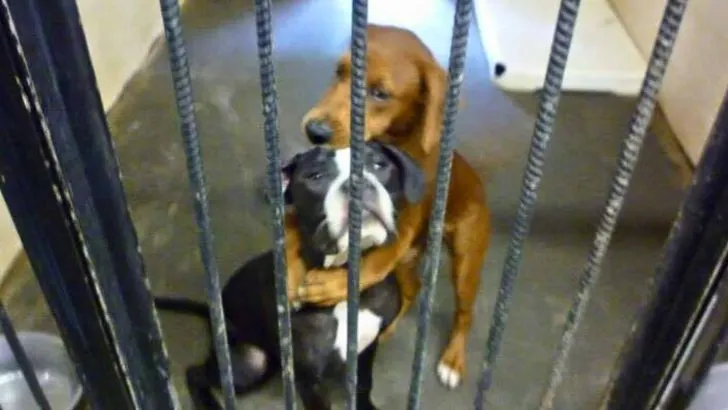 Many can argue the benefits and drawbacks of social media, but the truth is this is a very powerful tool that, when used in the right way and for the right purpose, it can do great things.
Exactly two hours and six minutes was all it took for an amazing community of animal lovers to save the life of two canine friends.
But, the real stars here are Kala and Keira… two beautiful shelter dogs that clung to each other, begging for life.
Their desperate plea for help touched many hearts all over the world, and thankfully, they were given a second chance in life.
The Power Of The Hug