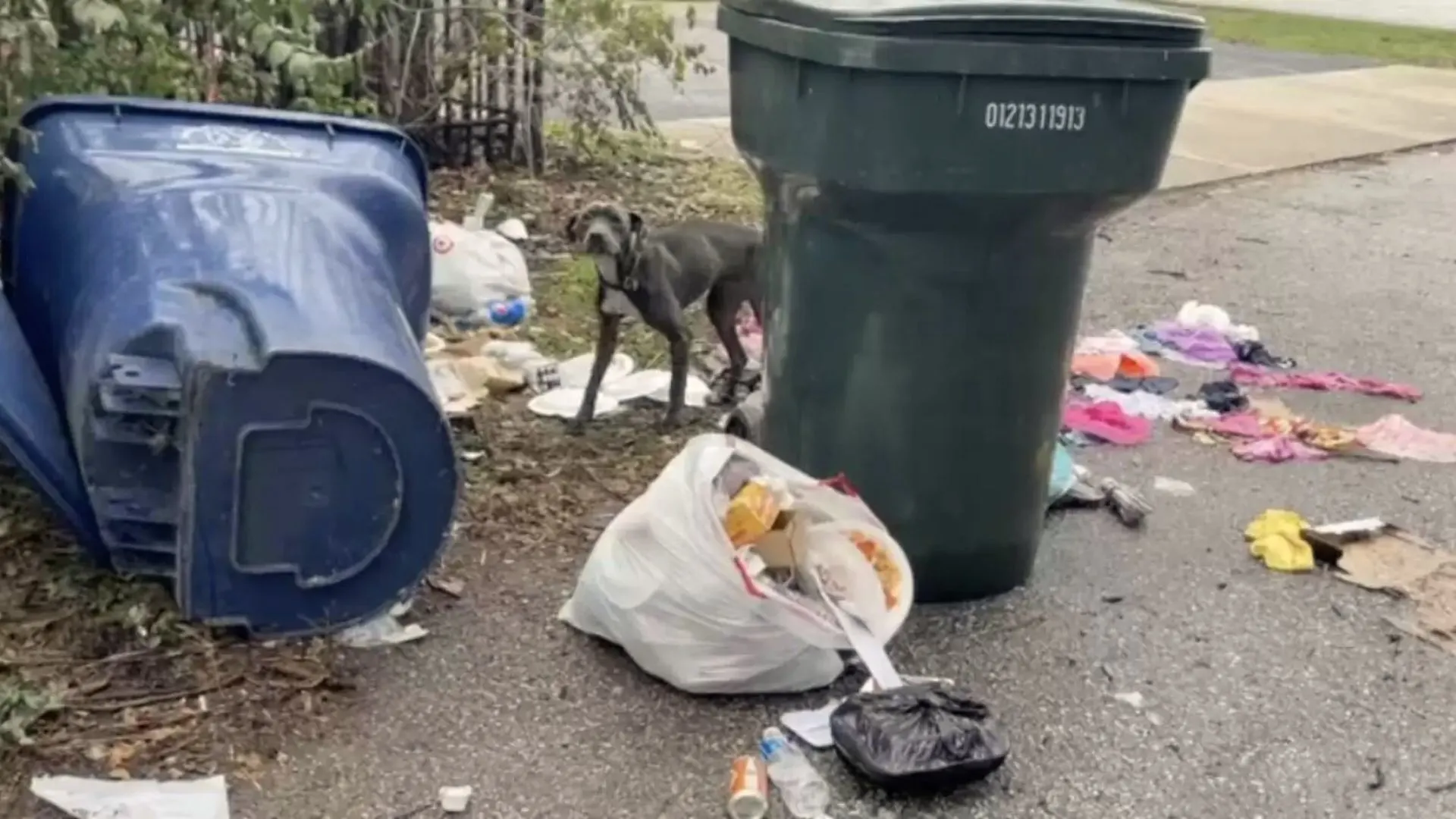 Dogs are one of the most wonderful creatures who are capable of giving a lot of love and affection. As their parents, we treasure them and love them immensely.
Remembering that there are a lot of homeless dogs who lack love and proper care saddens me deeply.
Despite being deserving of living their best life, many stray pups find themselves living in miserable conditions. These innocent furry animals would love to have a roof over their heads and to be kissed goodnight before falling asleep.
And yet, every night, the hungry canines lull themselves to sleep, hoping that fortune will soon smile on them.
In today's story, we'll talk about Little Toes, a lovely stray dog who was sleeping on trash and hoping that someone would save her from the difficult situation she was in.
Will anyone come to her rescue? Will she find a loving home that all dogs deserve?
Good Humans Come To Her Rescue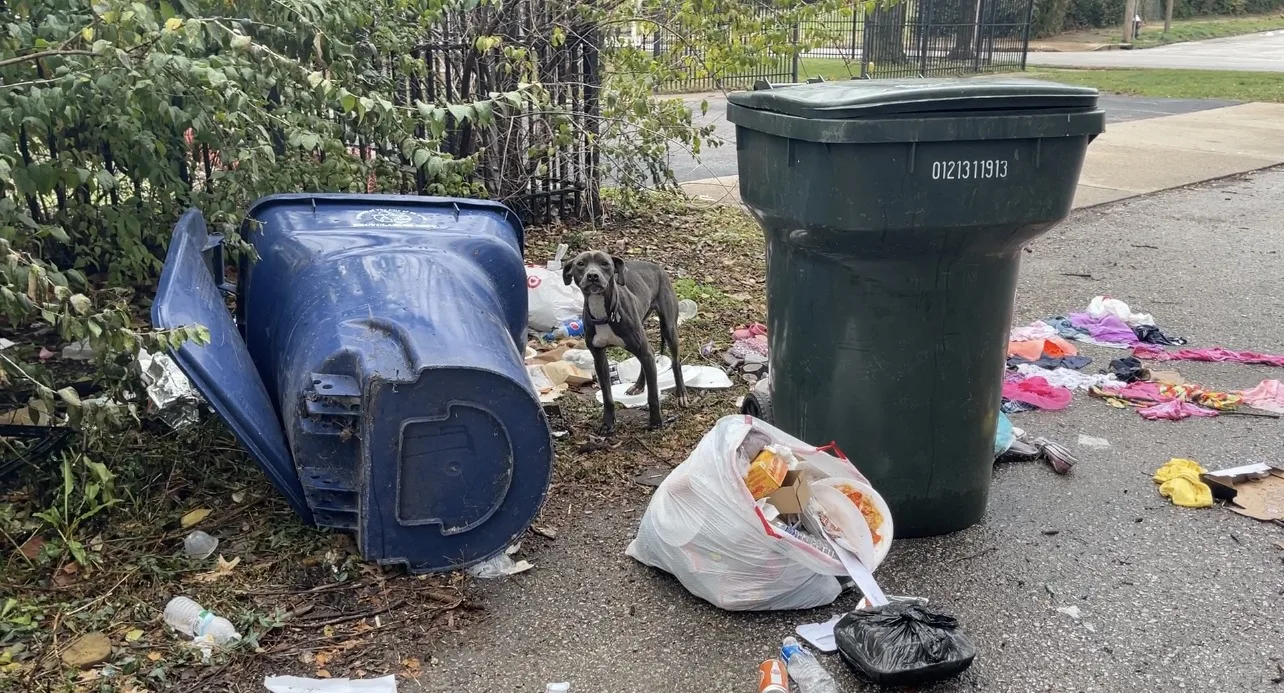 A kind-hearted person in Missouri noticed a stray pup who had been sleeping on a pile of trash for a few days. Feeling sorry for the wonderful, homeless dog, he contacted Stray Rescue of St. Louis, and asked them to help her.
A team of rescuers answered the call and rushed to save her.
After arriving at the scene, Donna Lochmann, the rescue's chief life-saving officer, was the first to notice her. It was a sad sight. A skinny and hungry canine was sifting through the garbage, trying to satiate her hunger.
As soon as she saw Lochmann, she became timid and hid behind the trash can.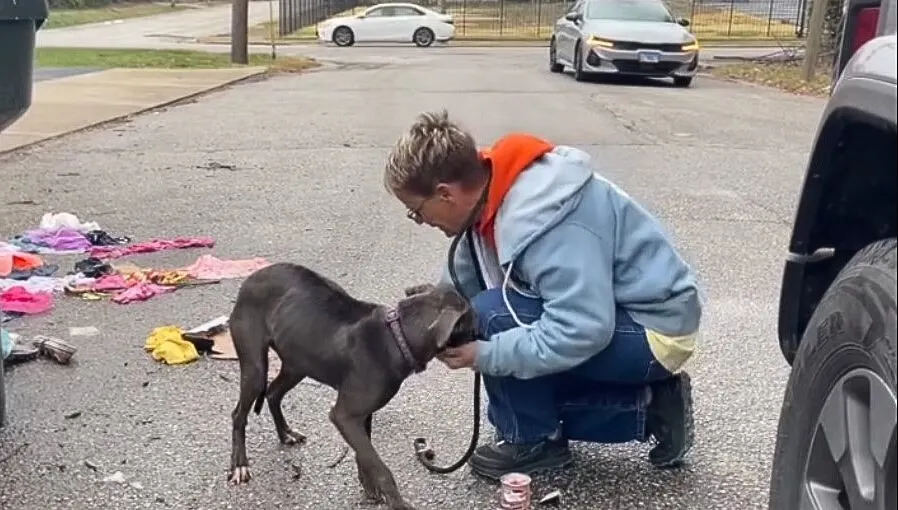 In order to win her over, Lochmann offered a can of sausage, which the dog seemed to like. But, when Lochmann knelt down and gave her one of them, the doggo walked past the food and approached her rescuer. The pawdorable pup looked at Lochmann with the sweetest eyes, filled with hope.
"It was as if she were saying, 'Are you here to help me?'" Lochmann said.
At that moment, Lochmann knew that she had gained the dog's trust, and she gently helped her hop into her car.
The Pup Steals The Hearts Of Her Caregivers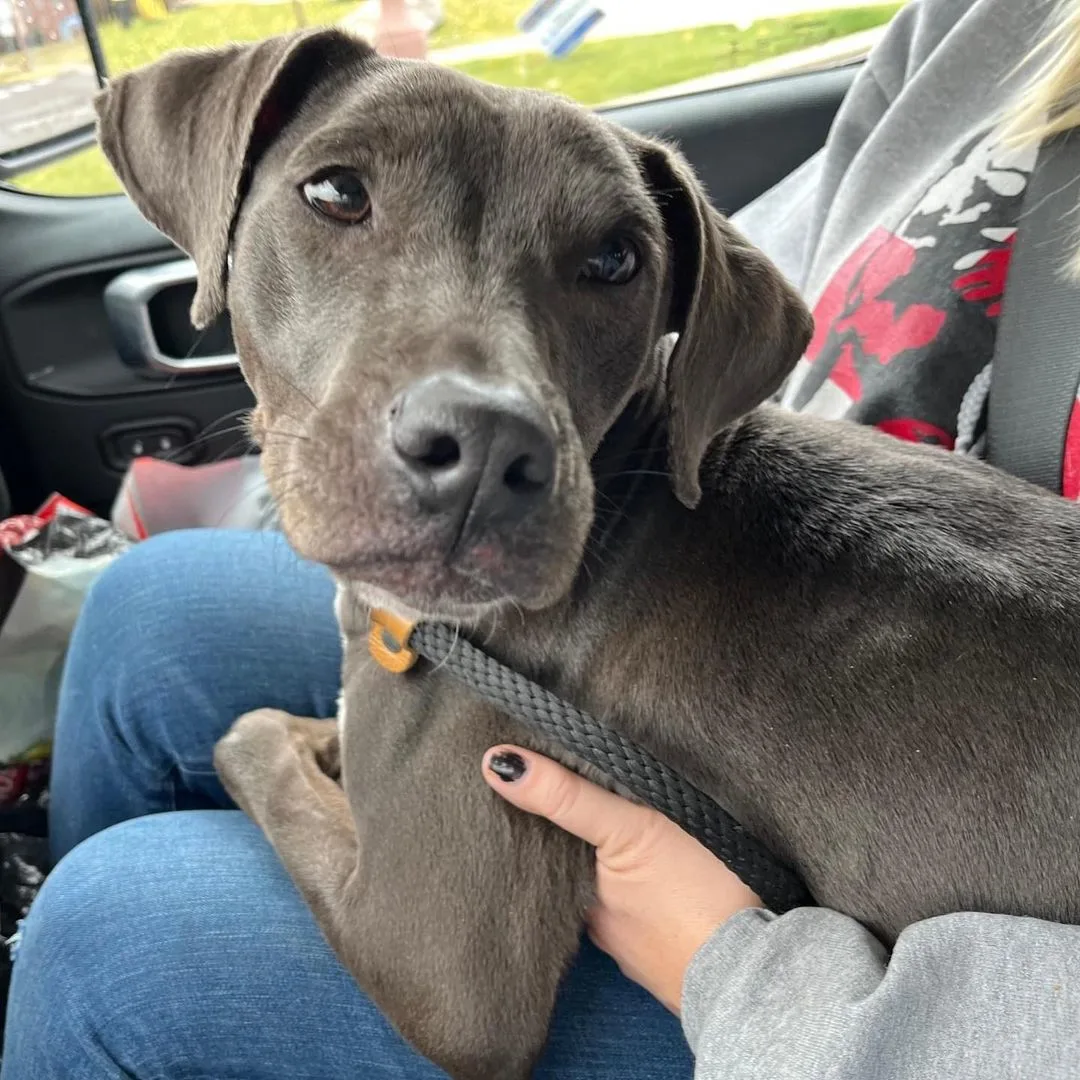 During her ride to the shelter, the rescuers kept cuddling their girl and kissing her. They named her Little Toes because her toes were cold after they rescued her. The pooch felt so comfortable and safe with her heroes that she fell asleep in their lap.
As soon as she arrived at the rescue, she stole the hearts of all the staff members and volunteers. It was impossible to resist her charm.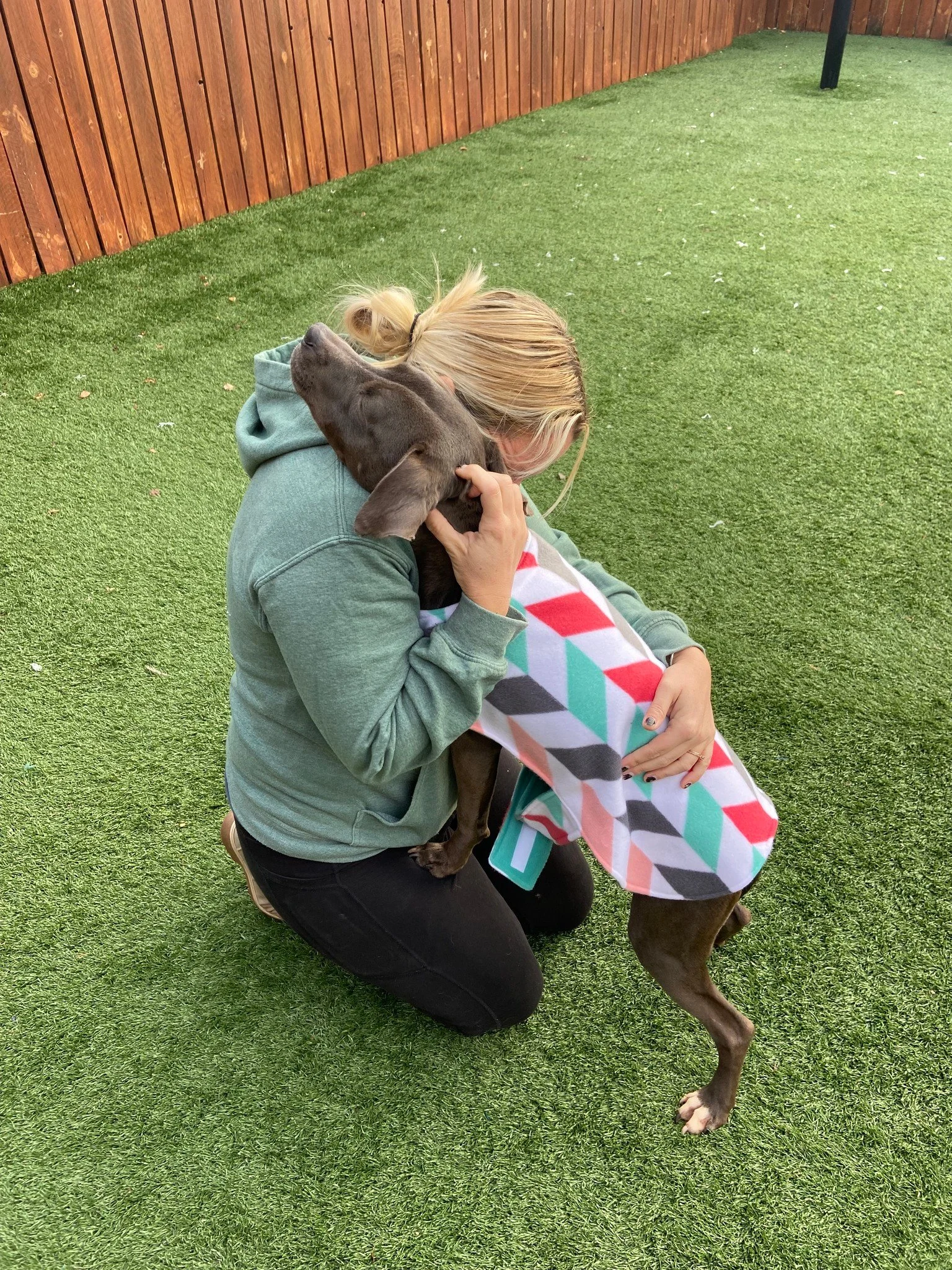 Little Toes needed a lot of care after she was rescued. She wasn't feeling well because she spent so much time eating garbage. Her caregivers gave her all their love and care, and Little Toes completely recovered.
The pawdorable pooch was grateful for being saved, and she kept expressing her gratitude and love through long and affectionate hugs.
Starting The Happiest Chapter Of Her Life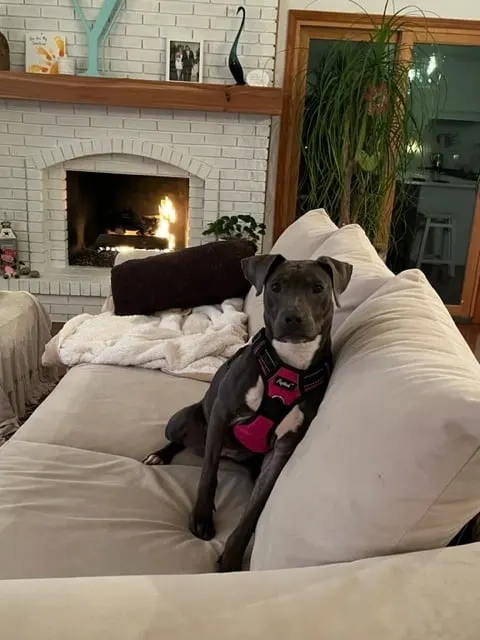 After a while, Little Toes was ready for the next step in her life—leaving Stray Rescue of St. Louis and going to a foster home.
Her shelter friends knew that they would miss her, but they were happy for her. Their loving girl deserved all the best, and she moved in with a great family.
She felt safe and loved in her foster home, and she blossomed into a joyful pup.
Her foster parents fell head over heels in love with her. After realizing that they couldn't picture their life without Little Toes in it, they decided to adopt her, promising to love her forever. 
We couldn't be happier that Little Toes found wonderful parents who cherish her and love her like she has always deserved. The resilient pup will never feel hungry and lonely again.
Huge thanks to the Good Samaritan who spotted Little Toes and made sure she got the help she needed. I'm also thankful to her rescuers and caregivers who nursed her back to health.
Source : pupvine.com