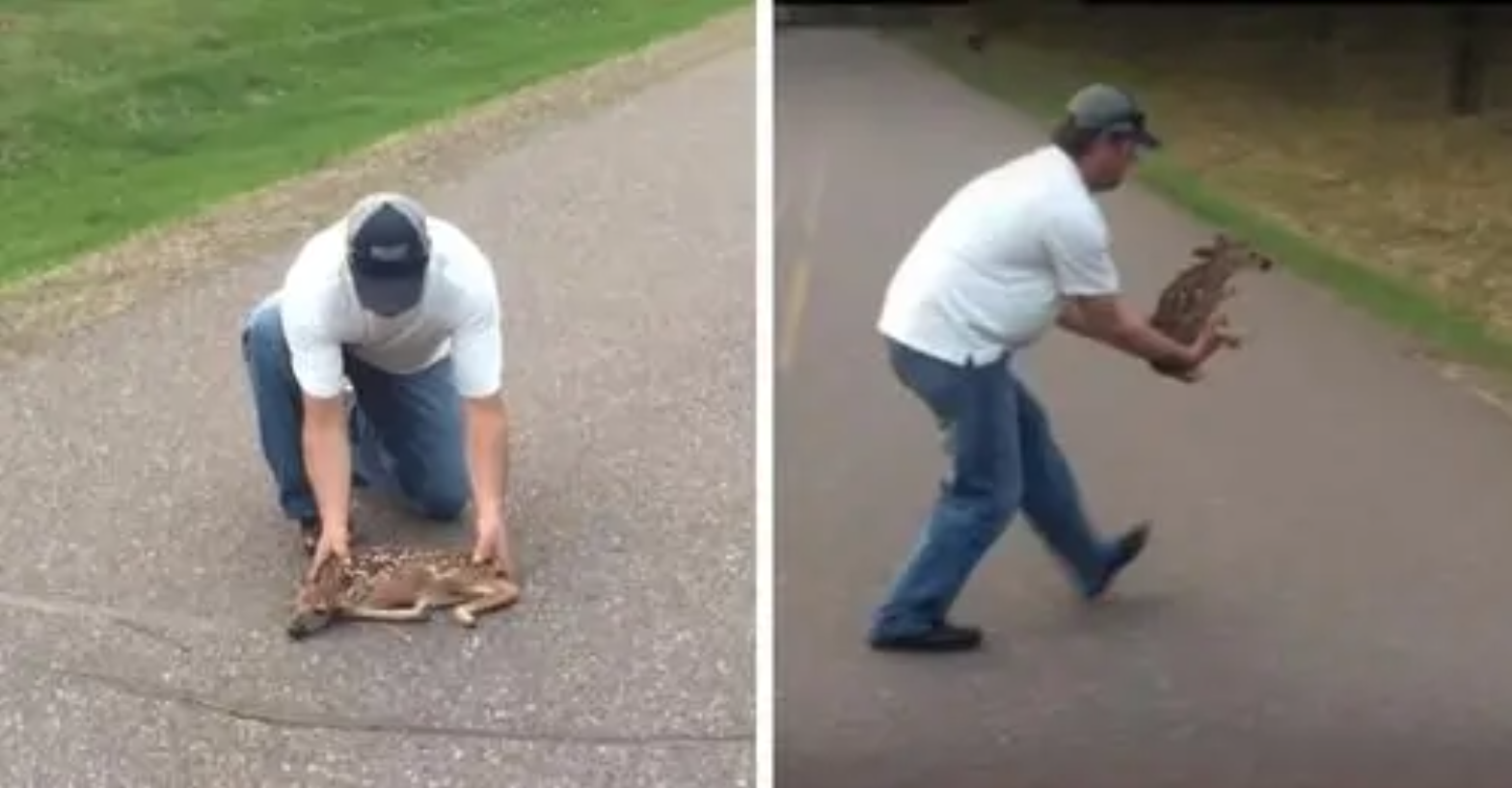 Not all heroes wear capes
This is so awesome! You must be a very kind and animal-loving person!
When this group of friends came across a baby fawn that was just lying in the middle of the road, they just pulled over and did the sweetest thing. Steve Knopp was with his buddies, driving through a wooded area, when he spotted the tiny creature.