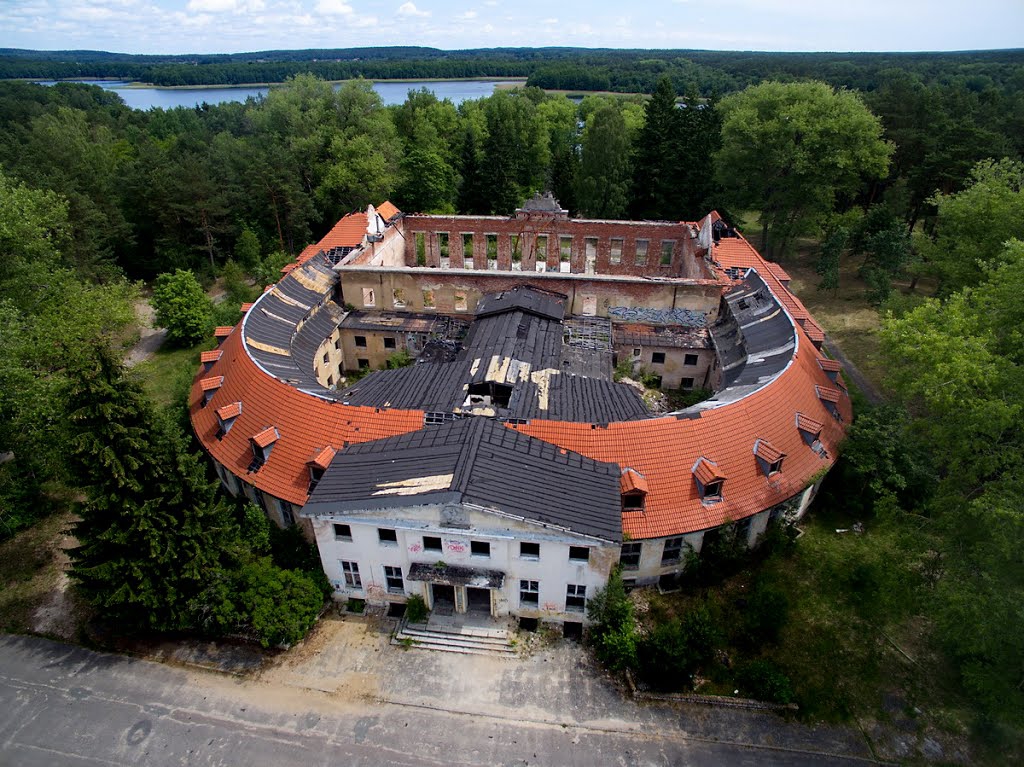 "Officer's House" in Borne Sulinowo, Poland. A beautiful complex of buildings where Adolf Hitler himself stayed.
There is a very interesting hypothesis that in the area of Groß Born, built under the personal supervision of SS-Hauptsturmführer prof. Dr. August Hirt, director of the anatomy department of the University of the Reich in Strassburg, the so-called The Officer's House was officially an exclusive casino, which was in fact a gateway to a closely guarded underground medical research complex, where Nazi scientists were supposed to develop the most convenient method of mass extermination that would enable the Third Reich to biologically destroy the conquered nations using the "scientific method".
During the "Soviet period" of the city's history (1945 – 1992), the building was called "GARRISON HOUSE OF OFFICERS" and served as the city's cultural center.
There was a cinema, a theater, a concert hall, a disco, and the headquarters of the local television broadcasting, among others, programs from Moscow. A restaurant was built on the lake side in the 1970s.
The building's walls hosted the commanders-in-chief of the Warsaw Pact army at official ceremonies and academies.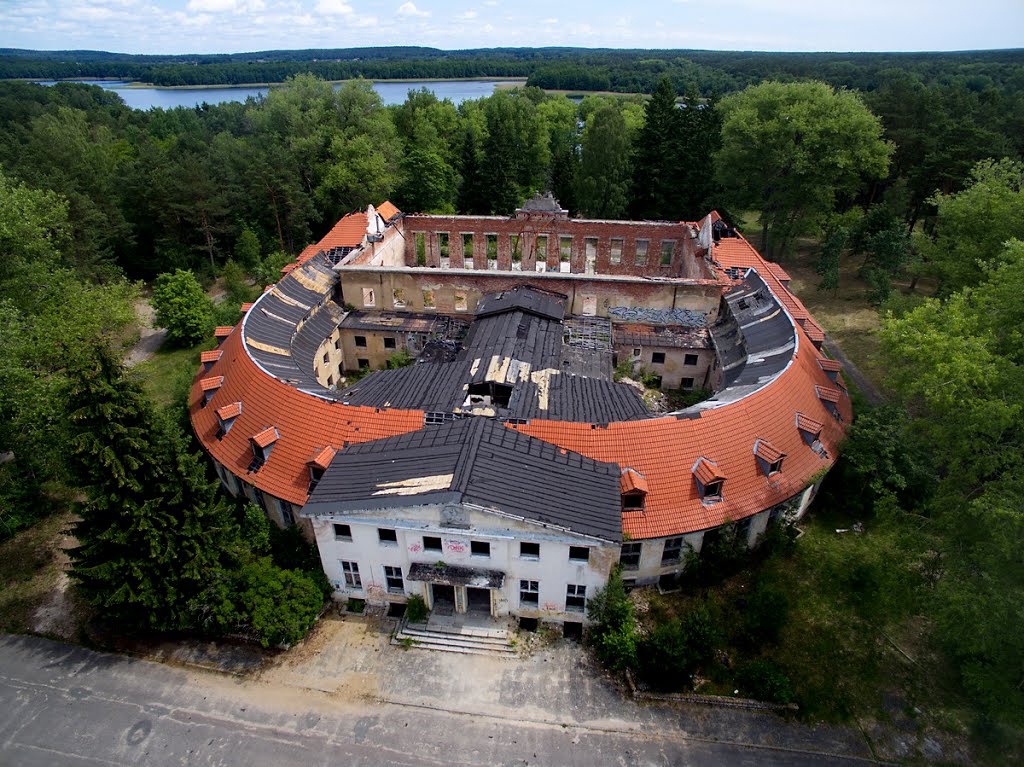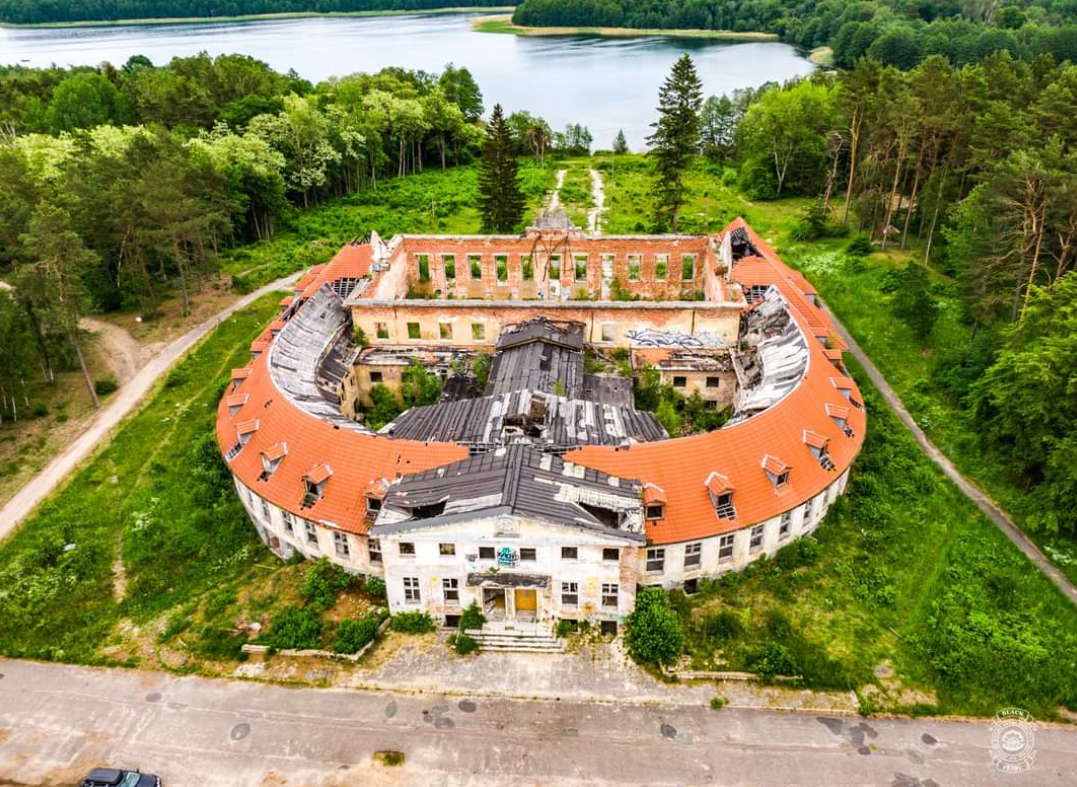 Source :mansionabandoned.com