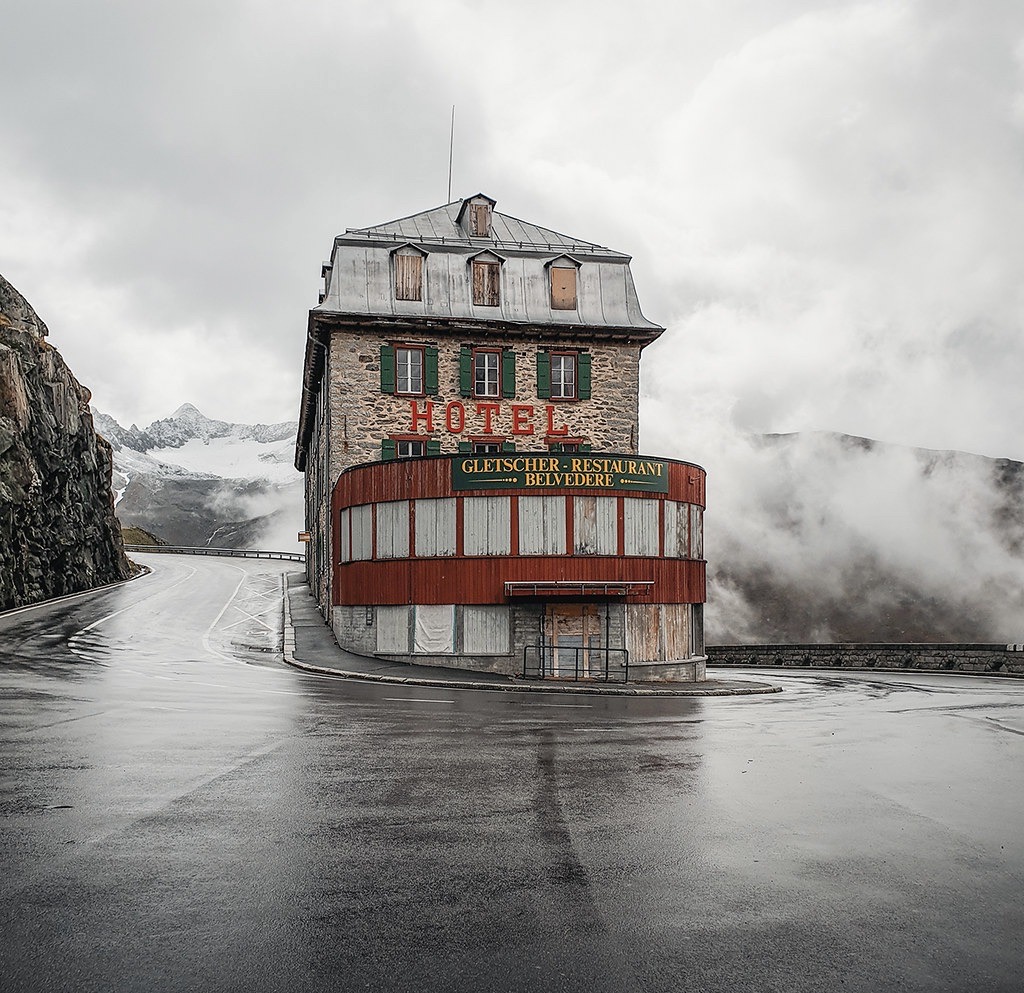 The Hotel Belvedere in Switzerland closed its operation in 2016. The Hotel Belvedere itself was slowly decaying and not renovated for some time leading to its downfall.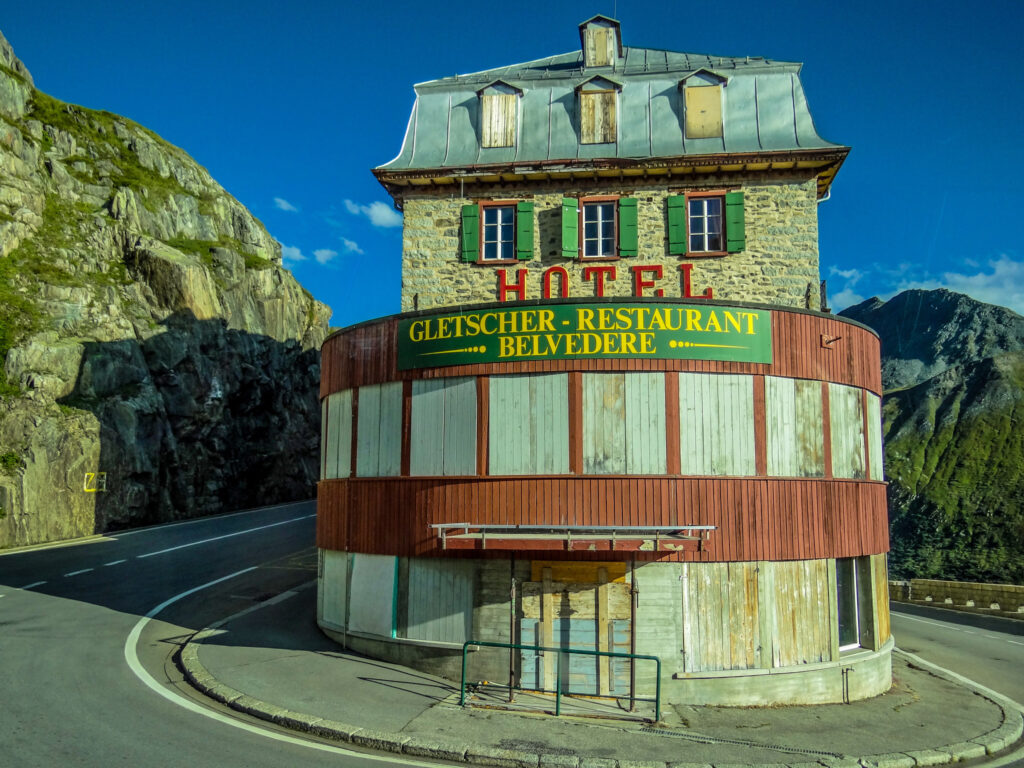 The Belvedere Hotel was built in 1882 and it was once an iconic building in the Swiss Alps. According to some the road to the hotel is one of the most frightening paths. The Furka Pass is a road tripper's paradise in the high Swiss Alps. To this date, tourists come here to sneak peek at the once flourishing hotel and make their way to the glacier where the ice grotto used to be. It was a 100 m long tunnel and ice chamber that you could visit when the road opened up in the summer.
Hotel Belvédère's panoramic location attracted a pampered clientele who took residence sometimes for several weeks at a stretch during the summers. At the turn of the 20th century, when the hotel industry boomed throughout Switzerland, Josef Seiler dared a new extension to the hotel — a gable roof with two additional floors, giving the hotel its current appearance. The number of beds in 1907 rose to 90.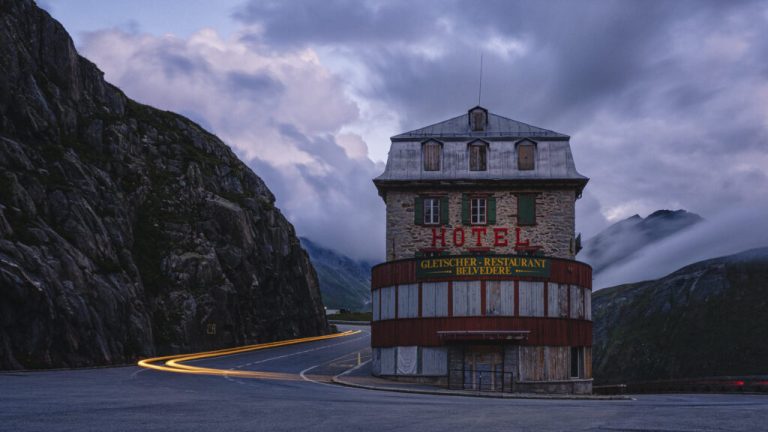 In the 20th century, visitors to the Rhone Glacier and the hotel steadily increased thanks to the opening of two new railways. However, since the 1960s, the number of guests in the Alpine region has been declining sharply. Cars become too powerful and fast, so what used to be a two-day or three-day trip through the aisle becomes a one-day trip.
In 1964, the Furkapass was the scenery of a pursuit scene in the James Bond movie Goldfinger. Some say Sean Connery spent the night in the hotel – rumour has it he became a regular visitor in the next years. Pope John the 23rd was also one the hotel's famous regulars.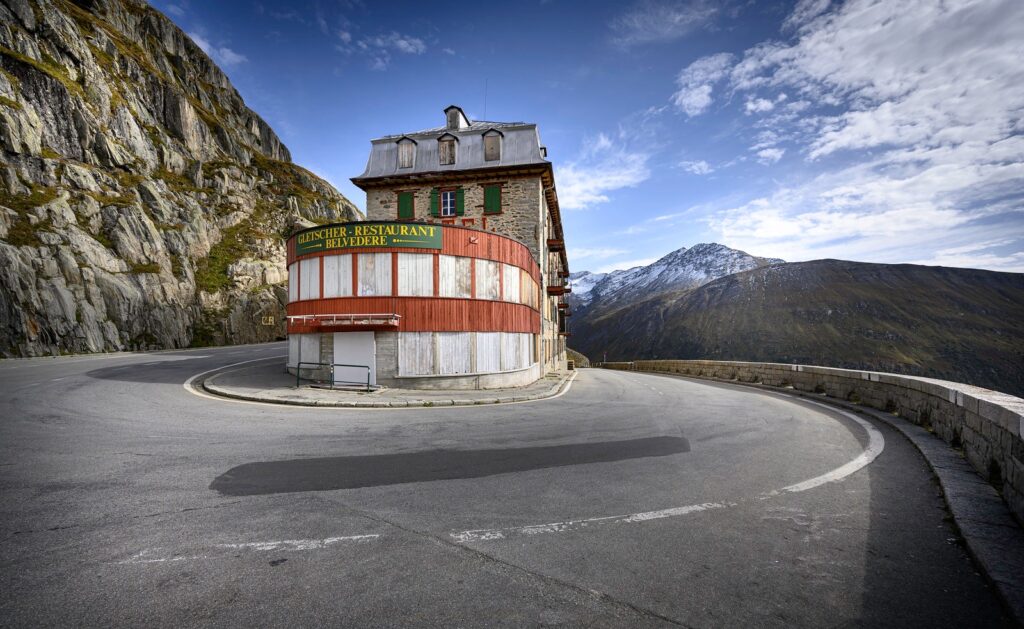 Pictures from inside abandoned hotel :